Andrea Krupp - Artist Talk Galleri Svalbard (3.10.)
Artist Talk
Andrea Krupp
NORTHLAND - a gentle interrogation of self and nature
3rd October 2017, 5: 30 PM
Galleri Svalbard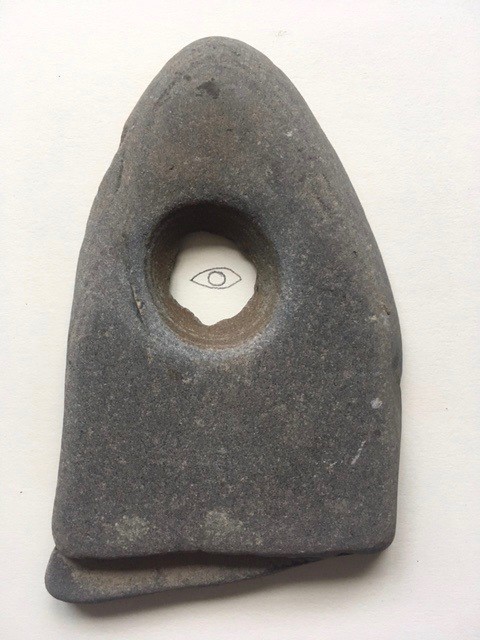 Photo credits Andrea Krupp
On Tuesday 3rd October, at 17,30, at Galleri Svalbard, in Kåre Tveters Collection Room, Andrea Krupp, a visual artist who lives and works in Philadelphia (Pennsylvania, USA), will talk about the project that brings her to Svalbard.
In a slideshow presentation, Andrea Krupp will introduce us to the motivations and questions that have brought her to Longyearbyen in the Arctic Circle for a one-month visual arts residency. She will show snapshots of local places and things that she found inspiring and relevant to her visual arts practice, historical images from books, sketchbook pages, and images of some of work in progress. She will speak about her artistic process and what it means for her to be a visual artist. During the artist talk, two of her recent artist's books will also be on display.
Krupp's visual art conveys a "pensive image" which she intends as a way to inspire deeper consideration of what nature means to us as individuals and as a species, as well as the simple joys of curiosity and wonder.
During her month as artist-in-residence at Galleri Svalbard, Andrea Krupp collected images and other materials that will be part of a more complex production of art works for her Northland project.
Krupp's artistic research focuses on the relationship between the human condition as an existential fact, based in the 'here and now', and the Earth as the indispensable place of existence itself. Her approach to the matter is not a scientific one, but rather introspective.
Through a creative perspective, Krupp constructs a symbolic universe of images that echoes and supports her "gentle interrogation" of Nature. The artist's relationship with the nature she encounters through excursions in the arctic fields is tied to the creative and productive aspect of human nature, which strems directly from the flow of natural creation.
Short Bio
Andrea Krupp is a visual artist who lives and works in Philadelphia, Pennsylvania, USA. (BFA Printmaking-Book Arts, University of the Arts, Phila, PA). She is also a rare book conservator at the Library Company of Philadelphia, work that provides intellectual and historical context for her visual art. Throughout her career she has been recognised through solo and group exhibitions, awards and fellowships. She is a 2017 Independence Foundations Visual Arts Fellow. The award was granted to support a 15 month research/visual art project called Northland. Other highlights include the Ballinglen Fellowship, the Arctic Circle Residency, and CFEVA Finalist. Her artist books are in several University collections including UPenn, Temple U., Oberlin and Colorado U., and a painting was acquired by the Woodmere Art Museum. She curated (and co-curated) two exhibitions at The Library Company, and wrote an award winning bibliography, on the material culture of the book.
THE ARTIST TALK WILL BE IN ENGLISH
Galleri Svalbard
Nybyen
0047 79022340
galleri.svalbard@lokalstyre.no
www.gallerisvalbard.no
ÅPNINGSTID : 11-17
Fra Mandag til Søndag